Non-traditional law office with a non-traditional vision...
Intellectual Property has always been our passion... This law office was found on belief that everyone is entitled to a high-quality, professional and affordable legal help with their trademark needs. Having substantial working experience at traditional law firms, we intentionally avoided their outdated corporate structure and working style, which allows us to deliver superior value for clients in a cost-effective manner. We took a large step towards being more environmentally friendly by keeping majority of our paperwork in electronic format. We strongly believe that realistic, affordable attorney fees for clients are a must. That is why flat fees are available for the majority of our services. We have over twenty years of combined experience in trademarks and believe that your legal matters should be handled promptly and efficiently to achieve a solution, while building a long-term relationship based on trust, efficiency, and of course, results.
What makes us stand out from the crowd of legal online businesses, is that we are not interested in simply filing a standard trademark application for you - we are strongly committed to help you to develop a strong long-term strategy to strengthen and protect you brand on the market!
We are looking forward to work with you!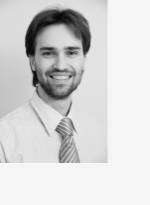 Alex Lazouski is an attorney who specializes in trademark and copyright law, including unfair competition, copyright and e-commerce matters for multinational companies, small businesses and individuals. For over eight years Alex has been handling various intellectual property matters, including U.S. and foreign trademark prosecution, U.S. and foreign trademark oppositions and cancellations, trademark clearance, counseling, and investigations, trademark and domain name enforcement.
Prior to founding Law Office of Alex Lazouski, Alex worked as a Trademark Attorney for Michigan-based leading intellectual property law firms ranked among the nation's top IP law firms as selected by Fortune 100 companies (the top 100 companies, by revenue, in the United States) according to IP Law & Business magazine. Alex gained experience in trademark prosecution, investigation, enforcement and maintenance through his assistance in handling a massive worldwide trademark portfolio of a Fortune Global 500 company and small entrepreneur businesses. He also worked as a law clerk for the Honorable Judge Tina Brooks Green at the 34th District Court in Romulus, Michigan.
Prior to immigrating to the United States, Alex obtained a Jurist Degree from the BIP Institute of Law in Minsk, Belarus. Alex also holds a Master of Law (LLM) degree in Corporate and Finance from Wayne State University Law School. His interest in Intellectual Property law was portrayed in an LLM Essay paper entitled "Gray market in the Context of U.S. Patent and other fields of Intellectual Property Law."
Alex was born in Vitebsk, Belarus and now resides in Florida with his family. He is fluent in English, Russian and Belarusian. In his spare time Alex enjoys spending time with his family, skiing, hiking, rock climbing, and photography. Alex is a member of the State Bar of New York and American Bar Association (ABA).
Education:
Belarussian State Economic University Law School
Belarussian Institute of Law, J.D.
Wayne State University Law School, LL.M
Licenses/Membership:
State Bar of New York
New York Bar Association
American Bar Association
International Trademark Association
Ability to practice law in Belarus and Russia
Languages:
English, Russian, Belarussian
Email: al@ownyourtrademark.com
Contact us for a FREE consultation with a Trademark Attorney.
_____________________________________________________________________________________________________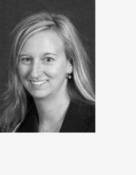 Tracy Zawaski focuses on trademarks, copyrights and computer law. For over thirteen years she has worked extensively with domestic and international trademark prosecution and contentious matters, trademark opinions and counseling, copyrights, trade secret counseling, rights of publicity, intellectual property evaluations/due diligence, drafting, and negotiating licenses and agreements relating to technology and intellectual property, policing, unfair competition and enforcement issues, copyright issues, domain name disputes and litigation. Tracy has intellectual property experience in both law firm and in-house environments. In addition, Tracy has knowledge in the fields of mergers and acquisitions, trademark holding companies, non-profit entities and associated tax implications.
Tracy has received numerous accolades from her clients and peers and was named a "Michigan Rising Star" by Michigan Super Lawyers. Tracy also provides pro-bono legal advice to a number of charitable organizations, especially those focusing on animal rights and the creative arts.
Tracy is a member of the State Bar of Michigan, Illinois and Washington, D.C, and is affiliated with International Trademark Association (INTA), American Bar Association (ABA), American Intellectual Property Law Association, The Intellectual Property Law Association of Chicago and Chicago Bar Association.
Education:
Wayne State University Law School, J.D.
Licenses/Membership:
State Bar of Michigan
State Bar of Illinois
State Bar of Washington, D.C.
International Trademark Association
American Bar Association
American Intellectual Property Law Association
The Intellectual Property Law Association of Chicago
Chicago Bar Association
Languages:
English
E-mail: tz@ownyourtrademark.com
Contact us for a FREE consultation with a Trademark Attorney..

| | | | |
| --- | --- | --- | --- |
| | Share | | Find Us on |