Step 2: Filing a Trademark Application

If our Comprehensive Trademark Search did not reveal any conflicts and "cleared" your trademark, it is time to file a Trademark Application.
We will gather all necessary information from you in order to prepare and file a Trademark Application. We will make sure all the information is proper and meets the requirements of the U.S. Patent and Trademark Office. Contact us for a FREE consultation with a Trademark Attorney.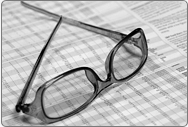 Our Trademark Application* package includes the following:   
Unlimited consultations with a Trademark Attorney in order to prepare a Trademark Application
Preparing and filing a Trademark Application
Reporting the filing of the Trademark Application via e-mail
* This package does not include government fees in the amount of $325 per class.
Fill in this Form for a FREE evaluation of your case
.

| | | | |
| --- | --- | --- | --- |
| | Share | | Find Us on |