Step 1: Trademark Searching

Trademark Searching is the most important stage in the process of the registration of your trademark
Before filing a Trademark Application you need to determine whether another business has already filed for or is already using a trademark that is identical or similar to the one you want to use to ensure that you will not violate someone else's trademark rights. This type of research locates not only trademarks identical to your trademark in all classes of goods and services, but also "confusingly similar" trademarks in classes pertinent to your product, service or industry. Failure to properly "clear" your trademark may result in loss of time and money spent on advertisement, development of your trademark and legal fees in defending against the trademark infringement claim. If we feel your trademark will not be registerable, we also try to offer suggestions on how to modify it and avoid problems at the U.S. Patent and Trademark Office. Contact us now for your FREE consultation with a Trademark Attorney.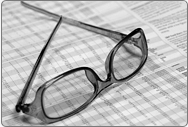 Our Comprehensive Trademark Search includes the following:
Search of U.S. federally registered and pending trademarks
Search of registered and pending trademarks in 50 U.S. states
Internet search
Electronic Search report with an opinion letter prepared by a Trademark Attorney
Unlimited consultations with a Trademark Attorney
Want to learn more about trademark searching? Read our article Is it possible to conduct a free trademark search?
.

| | | | |
| --- | --- | --- | --- |
| | Share | | Find Us on |