Copyright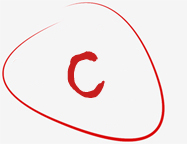 A Copyright is a form of protection provided to the authors of "original works of authorship" including literary, dramatic, musical, artistic, and certain other intellectual works, both published and unpublished. The 1976 Copyright Act generally gives the owner of copyright the exclusive right to reproduce the copyrighted work, to prepare derivative works, to distribute copies or phonorecords of the copyrighted work, to perform the copyrighted work publicly, or to display the copyrighted work publicly.

Copyright law strives to maintain the balance between encouraging creativity and promoting public interest. Copyrights are available for original works of authorship fixed to any tangible medium of expression. Copyright owners are encouraged and protected through exclusive property rights to the copyright. These rights become meshed with the public interest principle of fostering an efficient and competitive marketplace for others. It is common for individuals or corporations to copy or use their own creative derivation of another's work. It is therefore important to understand your rights as they pertain to your copyrighted material.

Registration of your copyrights is recommended for a number of reasons. Many choose to register their works because they wish to have the facts of their copyright on the public record and have a certificate of registration. Registered works may be eligible for statutory damages and attorney's fees in successful litigation. Finally, if registration occurs within 5 years of publication, it is considered prima facie evidence in a court of law.
Contact our office via email at info@ownyourtrademark.com, phone (201) 645-5616 or live chat for a free consultation with a Copyright Attorney regarding your copyrights.
.

| | | | |
| --- | --- | --- | --- |
| | Share | | Find Us on |